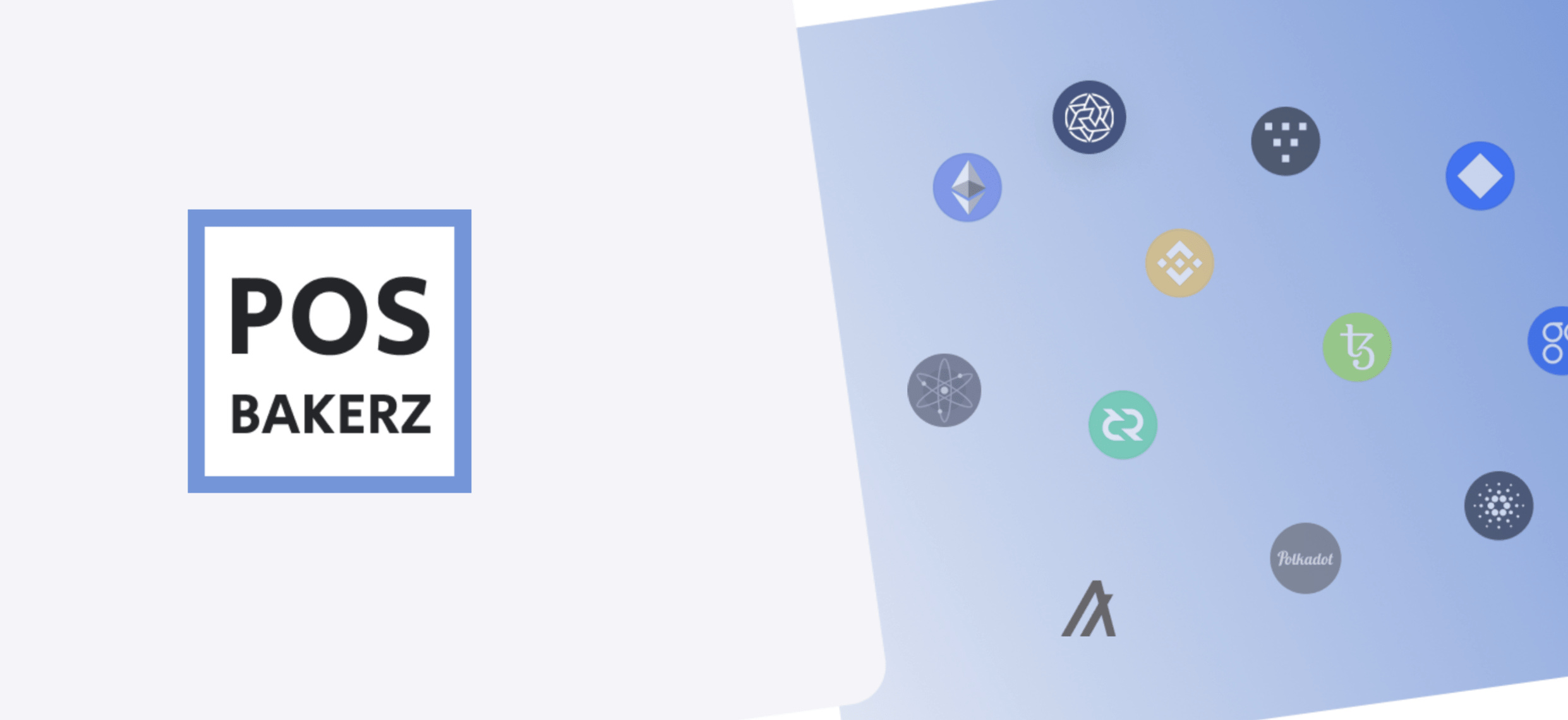 POS Bakerz is a European staking company based in London and operating secure nodes for different Proof-of-Stake cryptocurrencies such as IRISnet, Cosmos Network, Tezos, Terra Money and others.
We offer a secure, reliable and efficient infrastructure with reasonable fees for our delegators. By delegating to us, you contribute to the decentralization of the network and can enjoy additional services currently being developed, such as our multi-asset delegator dashboard, or great customer support.

Proof-of-Stake will improve the distribution of wealth and lead us towards a better-decentralized future while being energy-efficient and thus sustainable.
Why stake with us?
Secure and Reliable infrastructure with a strong setup following best practices
Reasonable Commission rates
Keep your Cryptos in your personal wallet and simply add our delegation address
Track your Rewards with our soon to launch delegator dashboard
Active Involvement within communities with regular publishing of educational content on our blog
We value transparency at the utmost: you know who we are and how to reach out to us (see below)
Who is the team behind the project?
We are Edouard, Tiago and Lionel, a team of 3 with various skills and backgrounds. All of us have experience in finance, entrepreneurship, and are really passionate about blockchain.
Edouard Lavidalle has been building a Crypto Traded Indices project for the past year with Lionel and started deploying nodes as a side project. He is also a corporate finance advisor to several blockchain-related projects and used to work in Investment Banking for leading French banks in his pre-blockchain life.
Tiago Machado is a passionate full stack developer and he's been working for leading companies such as Robert Bosch Gmbh (Power Tools), and great startups related to AI such as Ikasi and M&A Digital.
Lionel Rebibo is the senior guy of the team, he's been working a Crypto Traded Indices project for the past year with Edouard. He used to work for large hedge funds and will be of support in helping them catching the blockchain virus.
Additional Details: